PRE-ORDERS ALREADY SOLD OUT. DUE TO HIGH DEMAND WE HAVE HAD TO TURN OFF RESERVATIONS ON FUTURE INVENTORY. MAKE SURE TO SIGN UP FOR NOTIFICATIONS FOR FUTURE PRE-ORDERS.
Beast Broadheads (2-Pack) / PRE-ORDERS - 100g / 2.0in is backordered and will ship as soon as it is back in stock.
We are restocking our Beast Broadheads that will be shipped out as soon as tomorrow! As soon as the first inventory sells out, we are continuing the sale for pre-orders to reserve inventory for the upcoming restocks. We will send you update (within 48 hours) regarding the estimated shipping date of your Broadheads.
Patented Bone Avoiding Blade Technology
Worlds deepest penetrating, fastest deploying mechanicals EVER
Curved surgically honed blades for maximum wound channel & damage
Patented Blade retention System with NO Bands NO Collars
Stored energy in core unleashed upon impact.
---
PRODUCT ENGINEERED AND INVENTED BY:
Josh Bowmar

CEO of Bowmar Archery

"This is the sharpest, deepest penetrating, and most accurate broadhead ever made"

DAVID HOUSER

Head Engineer at Bowmar Archery

"This will go down in history as the greatest broadhead of all time"
PATENTED BROADHEAD FEATURES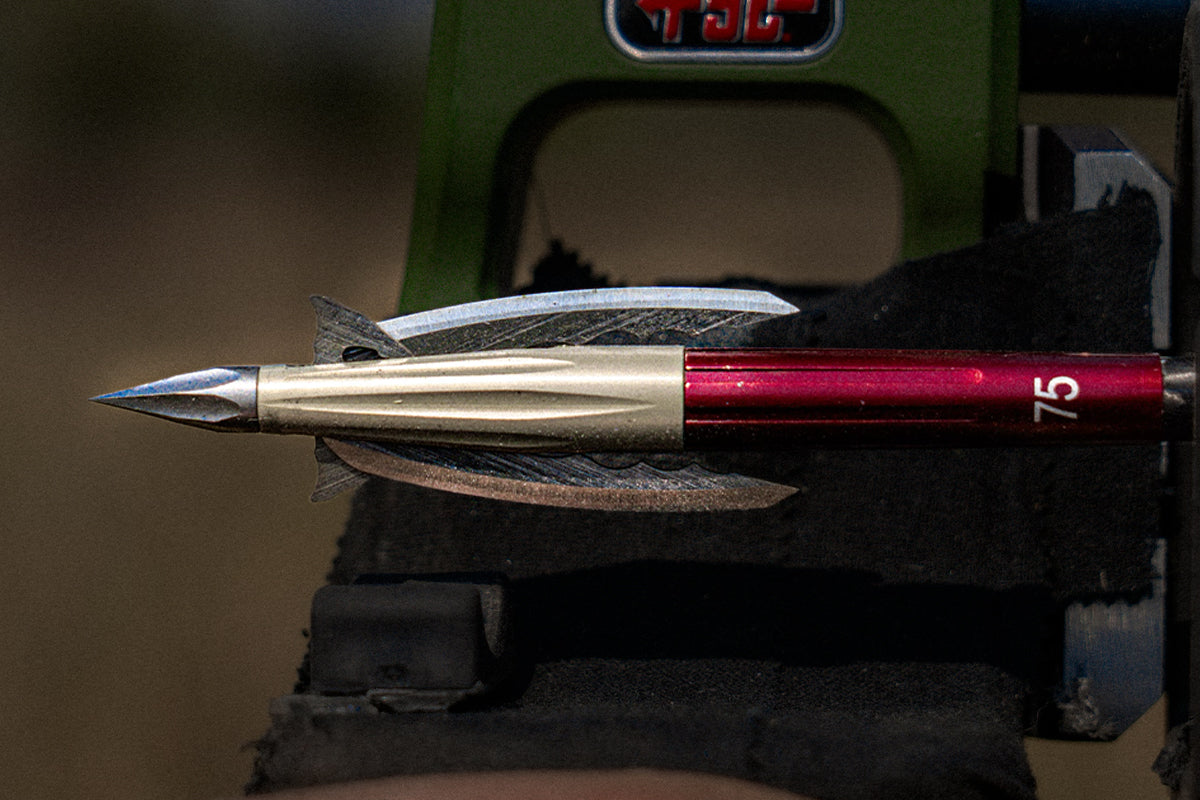 QUESTIONS? SHOOT US A MESSAGE.
WE'RE EXCITED TO SHOW YOU IT IN ACTION